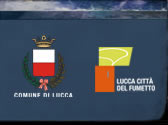 Bryan Talbot
Bryan Talbot
, vero e proprio "padrino" della scena underground del fumetto britannico, esordisce nel 1969 sulle pagine del British Tolkien Society Magazine. In seguito, crea
Chester B. Hackenbush' trilogy
; lavora in qualità di illustratore per manuali di GdR e pubblica la strip
Scummworld
per
Sounds
, settimanale dedicato al mondo delle sette note.
Ma è con la saga epica The Adventures of Luther Arkwright (1978), che Bryan pone le basi della graphic novel made in UK. Seguono 2000 A.D. (1983) assieme allo scrittore Pat Mills nonché innumerevoli lavori per la DC Comics (Hellblazer con Jamie Delano, Sandman con Neil Gaiman, Batman e The Nazz con Tom Veitch).

Versatile e instancabile, collabora con Imagine, Street Comics, Slow Death, Vogarth, the Paradox Press Big Books, Stardust, Transmetropolitan, The Radio Times, Wired, Knockabout, i.t. and the Manchester Flash.

Per Xpresso, assieme a Matthias Schultheiss, crea Brainworms mentre, per la DC Vertigo, disegna la miniserie The Dead Boy Detectives.